Almond Croissants
Posted on: November 1, 2022. Updated on: July 11, 2023.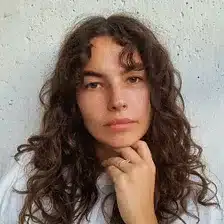 by Carolina Gelen
Jump to Recipe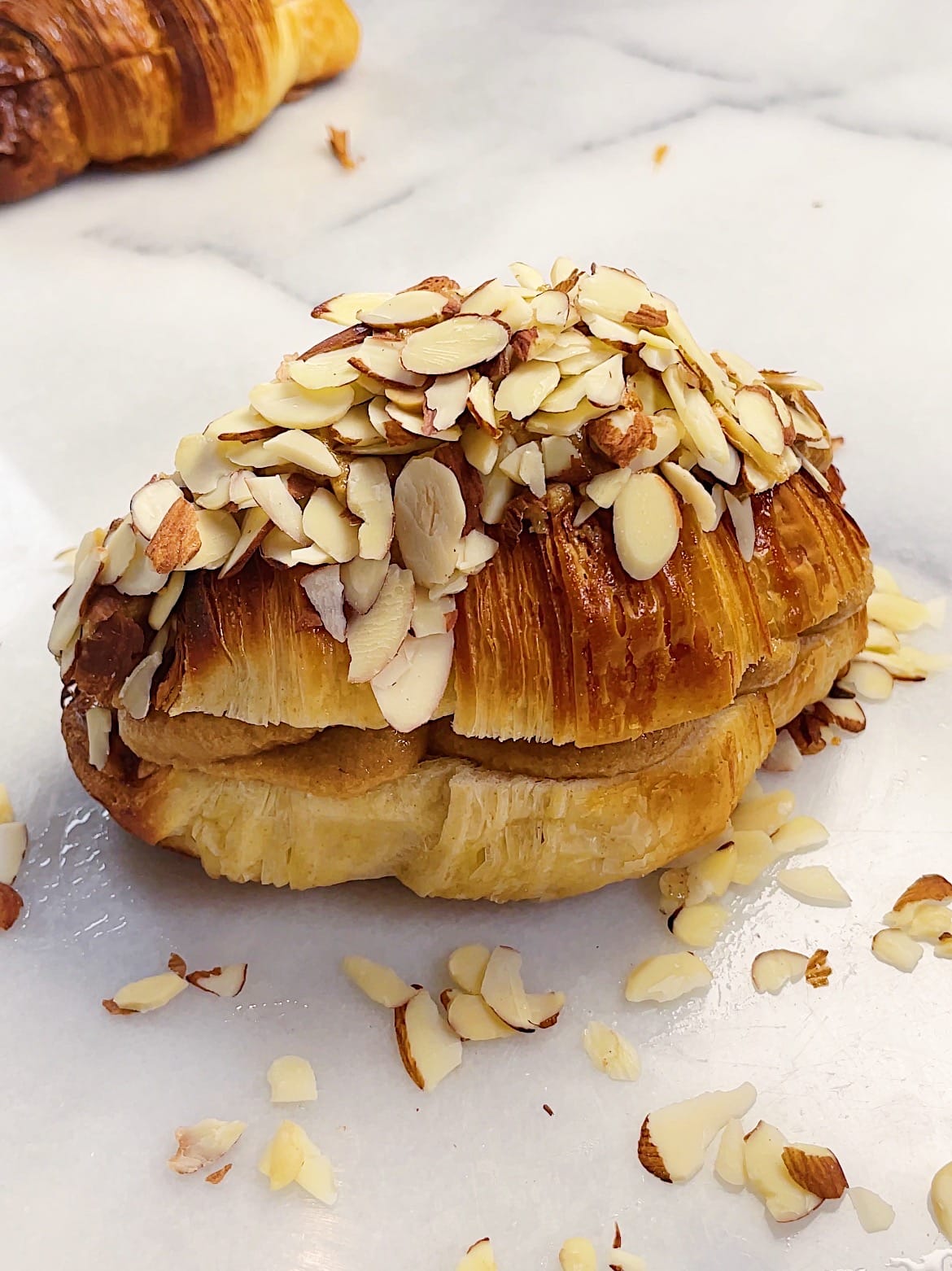 Almond croissants are commonly made using day-old croissants, so if you've ever purchased an almond croissant from your local bakery, congrats, you're helping that business prevent food waste. Instead of discarding dozens of perfectly fine and edible pastries, bakeries found numerous ways to bring them back to life into something equally, if not more, delicious. One of those ways is making almond croissants. Stale croissants are ideal for this recipe: since they lost some of their moisture, they will absorb and incorporate the added flavors better than freshly baked croissants. The croissant gets sliced in half, brushed with a rum, vanilla, almond or bourbon syrup and filled with toasty, creamy frangipane. Serve with a cup of coffee, and enjoy!
Almond Croissants
Servings: 3 to 4
Prep: 15 minutes
Cook: 15 to 30 minutes

Ingredients
3 to 4 day-old croissants, preferably cold (refrigerate 30 minutes ahead)
1/2 cup (50 g) almond flour (finely ground almonds)
1 tablespoon (8 g) all-purpose flour (can be gluten-free)
3 tablespoons (42 g) room temperature butter
1/4 cup (50 g) light or dark brown sugar
1/2 teaspoon vanilla extract
1 egg
1/4 teaspoon kosher salt
1/8 cup white sugar
1/8 cup water
1 tablespoon bourbon or rum, optional
A handful of sliced almonds
Instructions
This first step is optional, but highly recommended. Add the almond flour and all-purpose flour to a small pan over medium heat. Toast, stirring occasionally until the mixture turns golden brown, for 3 to 5 minutes. Remove off heat and set aside. Toasting the almond meal will bring out more of the nutty, almond flavor.
Heat the oven to 375°F or 190°C. Line a small baking sheet with parchment paper.
Add the butter, brown sugar and salt to a medium mixing bowl. Mix using a spatula until combined. Add the egg and vanilla. Mix to incorporate. Add the almond meal mixture. Mix until incorporated. The mixture should have the consistency of a soft, pipable cookie butter.
For the syrup, combine white sugar, water, and bourbon or run in a small mug. Microwave for 30 to 45 seconds until sugar is dissolved.
Slice each croissant in half, crosswise. Refrigerating the croissants ahead makes for a cleaner, easier cut. Lightly brush a couple of tablespoons of syrup on each croissant half. Spread a few tablespoons of the almond mixture on one half. Sandwich the two halves together. Pipe or spread a line across the top of the croissant. Add a small handful of sliced almonds on top, and push them in the almond mixture to help them stick to the top.
Bake for 15 to 20 minutes on the middle rack of the oven, depending on how fudgy you want the frangipane mixture to get. If the almonds on top start browning too fast, cover the croissants with a sheet of aluminum foil and continue baking.
Serve right away or refrigerate, then bake for a few of minutes before serving.