Beef Stir Fry
Posted on: November 8, 2022. Updated on: July 11, 2023.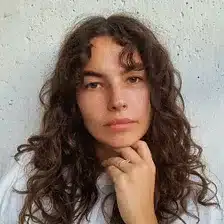 by Carolina Gelen
Jump to Recipe
I developed this hearty, delicious and quick meal with the hopes of revamping some of that leftover roast hiding in the back of my fridge for a little too long.
I'm sure you've hosted gatherings before where you served a big chunk of meat as the center piece of the meal, whether it's a hearty brisket, a rotisserie chicken or a juicy, roasted turkey. You're usually left with a few deli containers full of meat that never seem to get eaten. On day four of having a brisket sandwich for breakfast, lunch, and dinner, it's time to switch to another way of consuming all that protein. One of my favorite ways is to throw it in a quick stir fry, make a simple, yet flavorful sauce to change up the flavor profile and you've got yourself a completely different meal you're actually going to be excited to consume. This method will work with pretty much any leftover protein you have on hand. Serve it as it is, or pair it with some silky egg noodles, or rice for a complete meal.
Beef Stir Fry
Servings: 2
Prep: 15 minutes
Cook: 20 minutes

Ingredients
200 g egg noodles or long pasta (such as fettuccine, pappardelle, etc.)
A handful green beans or snap peas, finely sliced
2 small shallots, finely chopped
3 garlic cloves, finely chopped
1 tablespoon tomato paste
2 to 3 tablespoons gochujang, to taste
2 tablespoons soy sauce
A tablespoon vinegar of choice
2 cups leftover cooked meat, such as shredded chicken, brisket, pot roast, roasted turkey, etc.
2 teaspoons caraway seeds, optional
A small handful fresh parsley, chopped
2 to 3 scallions, finely sliced
Kosher salt and pepper, to taste
Oil for sautéing
Instructions
Bring a large pot of water to a boil. Add a big pinch of salt to the pot. Add the noodles, and simmer for 3 minutes less than what the packaging calls for.
Add a large glug of oil to a medium pan or wok over medium heat. Add the shallots and ginger. Cook for a few minutes, until softened, then add in the tomato paste and cook for 2 to 3 minutes, until slightly caramelized and darker in color. Add in the garlic, peppers, broccoli and snap peas. Toss for 4 to 5 minutes until slightly softened. Add the shredded or chopped meat to the pan, and toss with the veggies.
Add the gochujang, soy sauce, sugar and vinegar and toss to combine. Add the caraway seeds, parsley and additional oil, if needed.
Add the al dente (undercooked) noodles to the pan. Add a big splash of the leftover noodle water and toss to combine. Simmer the noodles in sauce for 2 more minutes and serve right away with fresh scallions and cashews on top.