Breakfast Bagel Sandwich with Gochujang and Avocado
Posted on: October 2, 2022. Updated on: July 11, 2023.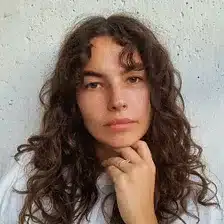 by Carolina Gelen
Jump to Recipe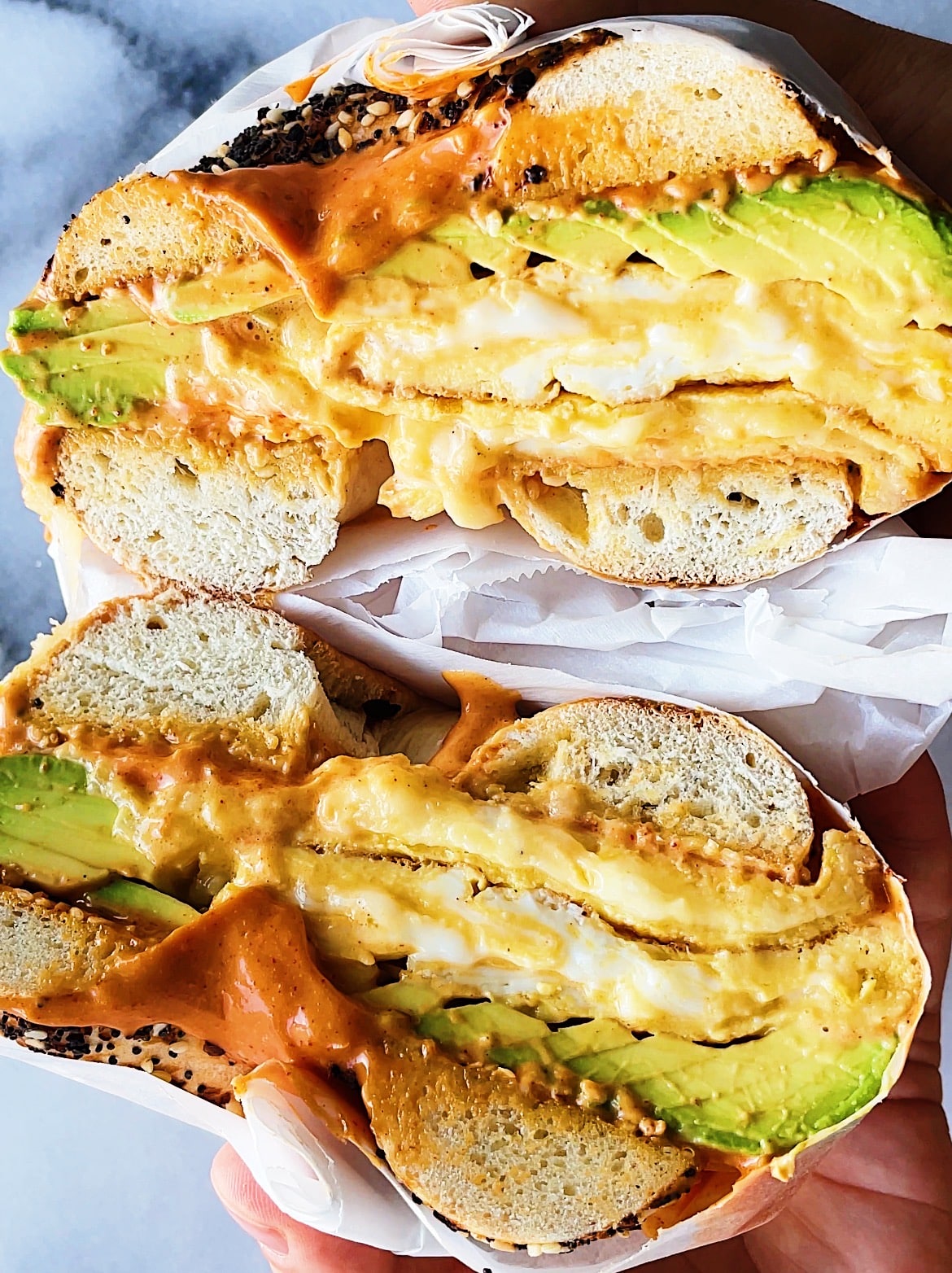 Your classic egg and cheese bagel sandwich with a spicy twist: add Korean gochujang chili paste to your cream cheese or mayo for a pleasant, savory, spicy kick. Rich cheesy eggs and creamy eggs avocado balance the flavorful cream cheese.
Breakfast Bagel Sandwich with Gochujang and Avocado
Servings: 1 to 2
Prep: 5 minutes
Cook: 10 minutes

Ingredients
1/2 to 1 tablespoon gochujang, to taste
1/4 cup mayo or cream cheese
1 garlic clove, finely grated
A pinch of salt
Vinegar, to taste
2 to 3 eggs
2 tablespoons sesame seeds
1/2 avocado, sliced or mashed
A handful of grated cheese, such as cheddar or mozzarella
Instructions
In a small bowl, combine the mayo or cream cheese, gochujang, garlic, a small pinch of salt and a teaspoon of vinegar, or more to taste.
Add the eggs to a medium bowl and mix them using a fork. Dip the cut side of the bagel in egg, only enough to coat the surface. If easier, use a pastry brush to brush the bagel surface with egg. Dip each bagel half in sesame seeds. Press the bagel with your palm to get the sesame seeds to stick.
Fry the bagel sesame seed side down, in a medium pan for 1 1/2 minutes to 2 minutes until the sesame seeds look golden brown.
Cook the eggs to your preference, scrambled, fried, sunny side up, etc. Sprinkle with cheese on top.
Assemble the sandwich: place the bottom of the bagel on a plate, spread the gochujang mayo or cream cheese, add the eggs, avocado, salt and pepper, and any remaining gochujang mayo or cream cheese on top. Slice and serve.