Breakfast Egg Rolls
Posted on: November 11, 2022. Updated on: July 11, 2023.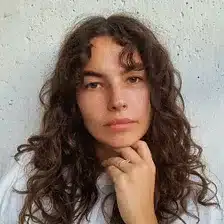 by Carolina Gelen
Jump to Recipe
Cheesy Breakfast Eggrolls are so delicious and easy to make.  Stuff them with your favorite breakfast foods, roll, fry or bake and enjoy!
Breakfast Egg Rolls
Servings: 4 to 5
Prep: 30 minutes
Cook: 20 minutes

Ingredients
8 to 10 egg roll wrappers, store bought
4 large eggs
1 medium avocado,peeled and cut into 8 to 10 thick slices
1/4 cup cream cheese
1/3 cup thawed or blanched spinach
Handful of your favorite cheese, shredded
Sriracha or other hot sauce of choice
Neutral oil for frying
Butter optional
Salt
Instructions
Add a knob of butter or plug of oil to a non-stick skilled on low heat. Add the eggs, mix them vigorously with a spatula. Cook eggs to preference.
Lay an egg roll wrapper on the work surface. Dip your fingers in water. Run fingers around edges of wrapper.
Fill the wrapper with a bit of eggs, spinach, cheese, cream cheese, avocado, hot sauce and a bit of salt.
Tightly roll the wrapper just like you would for a burrito. Fold the edges and roll to seal. Use more water, as a glue, to seal the roll. Repeat until you're out of ingredients to stuff the roll with.
To bake, heat the oven at 400 F or 205 C.  Brush the rolls with a but of oil. Bake for 12 to 18 minutes, or until golden brown.
To fry, heat an oil bath in a small pot over medium heat. Test the temperature by adding a roll in oil; if it sizzles, it should be ready, if it doesn't, heat it for longer.
Fry each roll, for 3 or 4 minutes or until bubbly and golden brown. Rest on a cooling rack.
Serve right away.