Breakfast Quesadilla
Posted on: October 27, 2022. Updated on: July 11, 2023.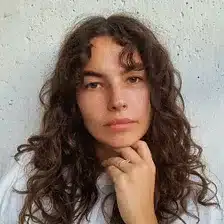 by Carolina Gelen
Jump to Recipe
These breakfast quesadillas are a satisfying comfort breakfast. I stuffed mine with fluffy scrambled eggs, gooey mozzarella cheese, avocado and spicy refried beans, then topped with a dollop of sour cream and hot sauce. The flavors combine nicely with the crisp, golden tortilla exterior. It's a delicious high-protein quesadillas that comes together in about 25 minutes, including prep time. The recipe is also quite flexible, you can add meat, add extra herbs or vegetables, or whatever you crave. Enjoy!
Breakfast Quesadilla
Servings: 2
Prep: 15 minutes
Cook: 10 minutes

Ingredients
2 medium tortillas
2 to 3 eggs, lightly beaten
1 tablespoon butter or oil
1 dollop refried beans
2 chipotle peppers in adobo sauce, finely chopped
1 avocado, sliced
2 handfuls grated cheese, cheddar, mozzarella or your favorite
Sour cream, hot sauce and pickles for serving
Instructions
Heat the oil in a nonstick skillet over medium low heat. Add the eggs to the skillet. Cook for a minute or two, until the eggs are cooked on the bottom, but still runny on top. Swirl the eggs around the pan using a spatula. Place the tortilla on top, while the top is still a bit runny.
Flip the tortilla onto your work surface. Add the refried beans, chipotle peppers, and avocado on top.
Return tortilla to the pan. Top with cheese and second tortilla on top. Cook for about 2 minutes on each side.
Add a splash of water to the pan and cover with a lid to melt the cheese.
Cut into 4 triangles and serve with sour cream, hot sauce and pickles on the side.