Buttery Garlic Herb Spaghetti Squash Pasta
Posted on: October 21, 2022. Updated on: July 11, 2023.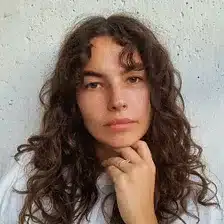 by Carolina Gelen
Jump to Recipe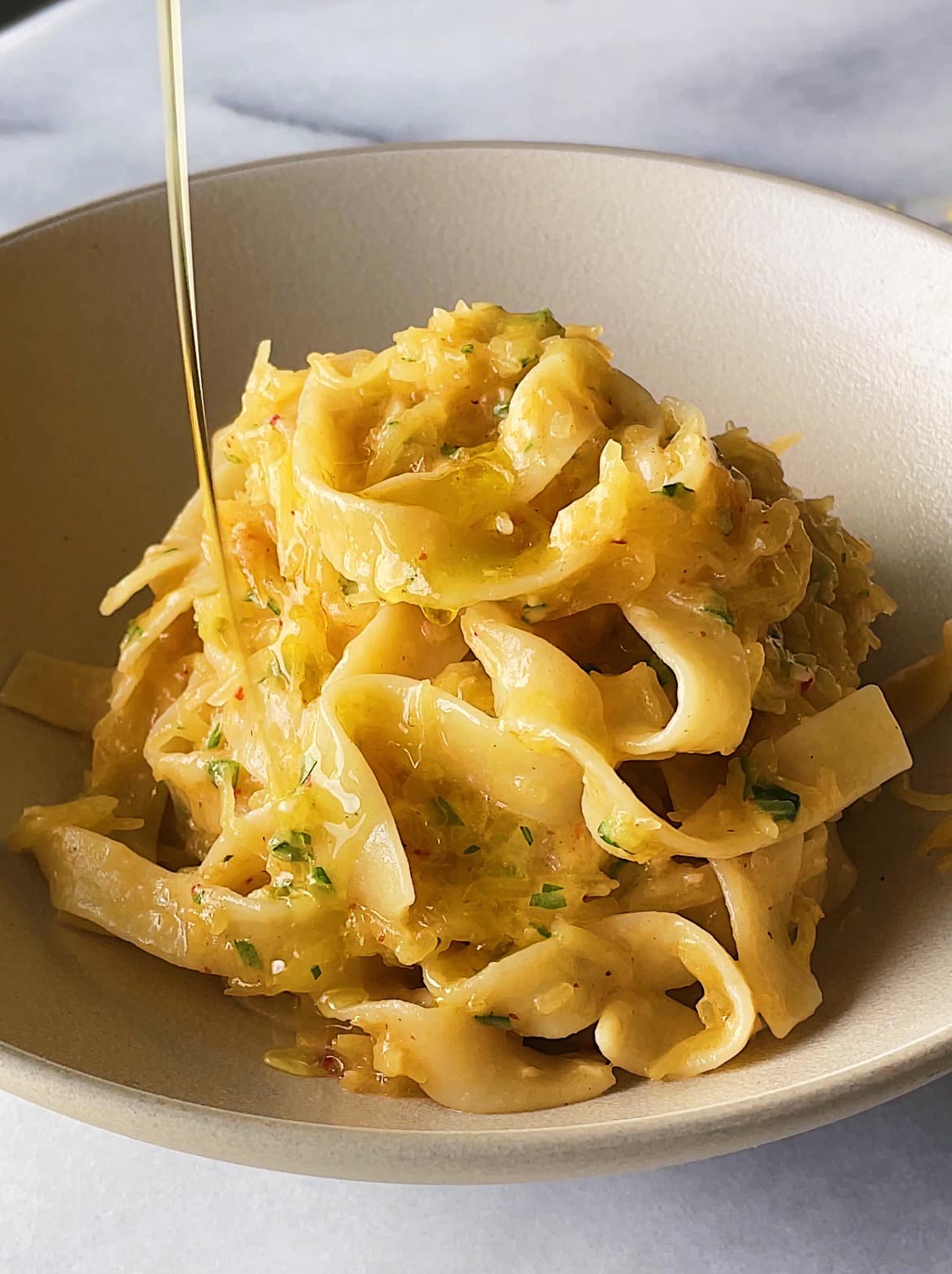 Most spaghetti squash recipes are trying to figure out a way to use spaghetti squash as a replacement for pasta. Why not pair the two? This comforting, warming, fall pasta dish uses spaghetti squash as the base for the sauce. It's buttery, silky, garlicky, and all things delicious! If you're looking for the perfect fall weeknight dinner, this might be it.
Buttery Garlic Herb Spaghetti Squash Pasta
Servings: 4
Prep: 15 minutes
Cook: 1 hour

Ingredients
1 small spaghetti squash (about 600 g or 1 1/3 pounds)
1 small head of garlic
4 tablespoons butter
1 teaspoon chile flakes
A handful of fresh parsley, finely chopped
1 1/2 to 2 cups mixed grated cheese, I like using a mixture of Mozzarella or Fontina and Parmesan, Gruyère or sharp cheddar
300 g to 400 g pasta of choice, such as spaghetti, fettuccine, etc.
Extra-virgin olive oil
Kosher salt and pepper
Instructions
Heat the oven to 425°F or 215°C. Line a medium baking sheet with parchment paper.
Cut the head of garlic in half crosswise. Place it on the baking sheet, and drizzle about two tablespoons of olive oil on each half. Slice the spaghetti squash in half, through the center. Place each half, cut side down, on top of the garlic halves. The garlic will steam in the oven, which will get rid of most of its pungency. Roast for 35 to 45 minutes. Set aside.
Melt the butter in a large pan over medium heat. Squeeze out the partially-roasted garlic cloves in the butter and turn the heat to low. Gently cook for 3 to 5 minutes, until the garlic becomes golden in color. If the butter browns too fast, add a drizzle of olive oil as needed. Mash up the garlic cloves using the back of a wooden spoon or a potato masher. Add the chile flakes and sizzle for 1 minute. Scoop the spaghetti squash straight in the pan, using a fork. Add a splash of water and cook for 5 minutes.
In the meantime, bring a pot of water to a boil. Season with a generous pinch of salt. Cook the pasta for 4 minutes less than what the packaging calls for.
Add the al dente cooked pasta over the garlic butter squash, alongside a splash of pasta water. Add the cheese, parsley and toss to combine. Add more water as needed, to loosen the sauce. Cook for 3 more minutes.
Serve right away with a drizzle of olive oil on top and freshly grated Parmesan cheese.