Caramelized Honey Apple Butter
Posted on: September 23, 2022. Updated on: July 11, 2023.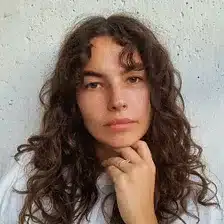 by Carolina Gelen
Jump to Recipe
Flavored with deep, caramelized honey and apple butter, this rich, sweet compound butter is the perfect way to start a meal.
If you can't find apple butter at your local grocery store, you can still make this: simply cook down a bunch of apple sauce, mixed with a dash of cinnamon and sugar to taste, until the mixture becomes jammy, and dark brown. That will be your homemade apple butter to use in this recipe!
Want to keep the appetizers dairy-free or parve? Use vegan butter for an equally delicious result.
Caramelized Honey Apple Butter
Servings: 12
Prep: 10 minutes
Cook: 4 minutes

Ingredients
1/4 cup (84 g) honey, plus more for topping
1/4 cup (83 g) store-bought apple butter
2 sticks (226 g) room temperature butter (use vegan butter for a parve option)
Instructions
Add the honey to a saucepan over medium heat. Cook for 2 to 3 minutes, or until fragrant and darker in color. Mix in the apple butter, and cook for 30 to 45 more seconds. Pour the honey and apple butter mixture and set aside to cool.
Mix the room temperature butter in a bowl, using an electric or stand mixer. Add the cooled apple butter honey mixture and whip until combined.
Serve the butter at room temperature, with a drizzle of honey and flaky salt on top.
Store in the fridge, up to a week and a half, or in the freezer, up to a few months.