Comforting Dal
Posted on: November 29, 2022. Updated on: July 11, 2023.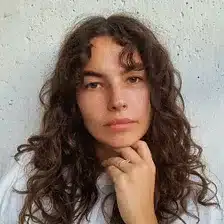 by Carolina Gelen
Jump to Recipe
If you're looking for a warming, comforting meal, it doesn't get much better than dal. Simmering hot lentils cooked with flavorful spices and aromatics, this recipe comes together in one pot and it's so easy to make. This is my take on the classic Indian dish:
Comforting Dal
Servings: 4 servings
Prep: 30 minutes
Cook: 90 minutes
Total: 120 minutes

Ingredients
1 cup or 250 g whole red lentils
1 large yellow onion, chopped
1 knob of ginger, minced
4 to 6 garlic cloves, minced
1 teaspoon turmeric powder
1/2 teaspoon cumin seeds
½ teaspoon coriander seeds
1/2 teaspoon fennel seeds
1/4 teaspoon fenugreek seeds, optional
1/4 teaspoon cayenne pepper, optional
14 oz or 400 g canned whole tomatoes
2 cups vegetable stock
3 cups water, plus more as needed
3 to 4 dried chilis of choices
2 cinnamon sticks
Fresh cilantro for serving
Oil or ghee
Kosher salt
Instructions
Bring a few cups of water (enough to cover the lentils with water) to a boil. Add the lentils to a medium bowl. Rinse the lentils under cold water until the water runs clear, similar process to washing rice. Remove the excess water from the bowl. Pour boiling hot water over the lentils to cover them and set aside.
Add a dollop of ghee or a glug of oil to a medium (3 to 4 qt or liter) heavy-bottomed pot over medium heat. Add the onion and sauté for 4 to 5 minutes, or until translucent. Add the ginger and cook for another 3 minutes. Add the garlic and cook for 2 minutes, or until fragrant. Reduce the heat to medium low.
Roughly crush the cumin, coriander, fennel and fenugreek in a mortar and pestle or with the back of a knife. Add the crushed spices, turmeric, and cayenne to the pot and cook until fragrant and toasty, for 2 to 3 minutes.
Add the crushed canned tomatoes to the pot. Cook for 4 to 5 minutes. Strain the lentils. Add in the soaked lentils, vegetable stock, water, cinnamon sticks, dried chilis, a big pinch of salt and cover the pot with a lid. Let everything come to a boil, lower the heat and simmer the lentils for 60 to 90 minutes or until most of the liquid has been absorbed and the lentils have softened. Add more water if the mixture needs more liquid or if the lentils need more time to cook. Taste, and season with more salt if needed.
For the tadka, add a dollop of ghee or a glug of oil to a small pan, add in the whole spices and chilies of your choice. Sizzle until fragrant, being careful not to burn the spices. Top the dal with the sizzling hot spices and freshly chopped cilantro.