Creamy Potato Soup with Peppered Scallions
Posted on: November 2, 2022. Updated on: July 11, 2023.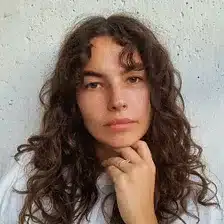 by Carolina Gelen
Jump to Recipe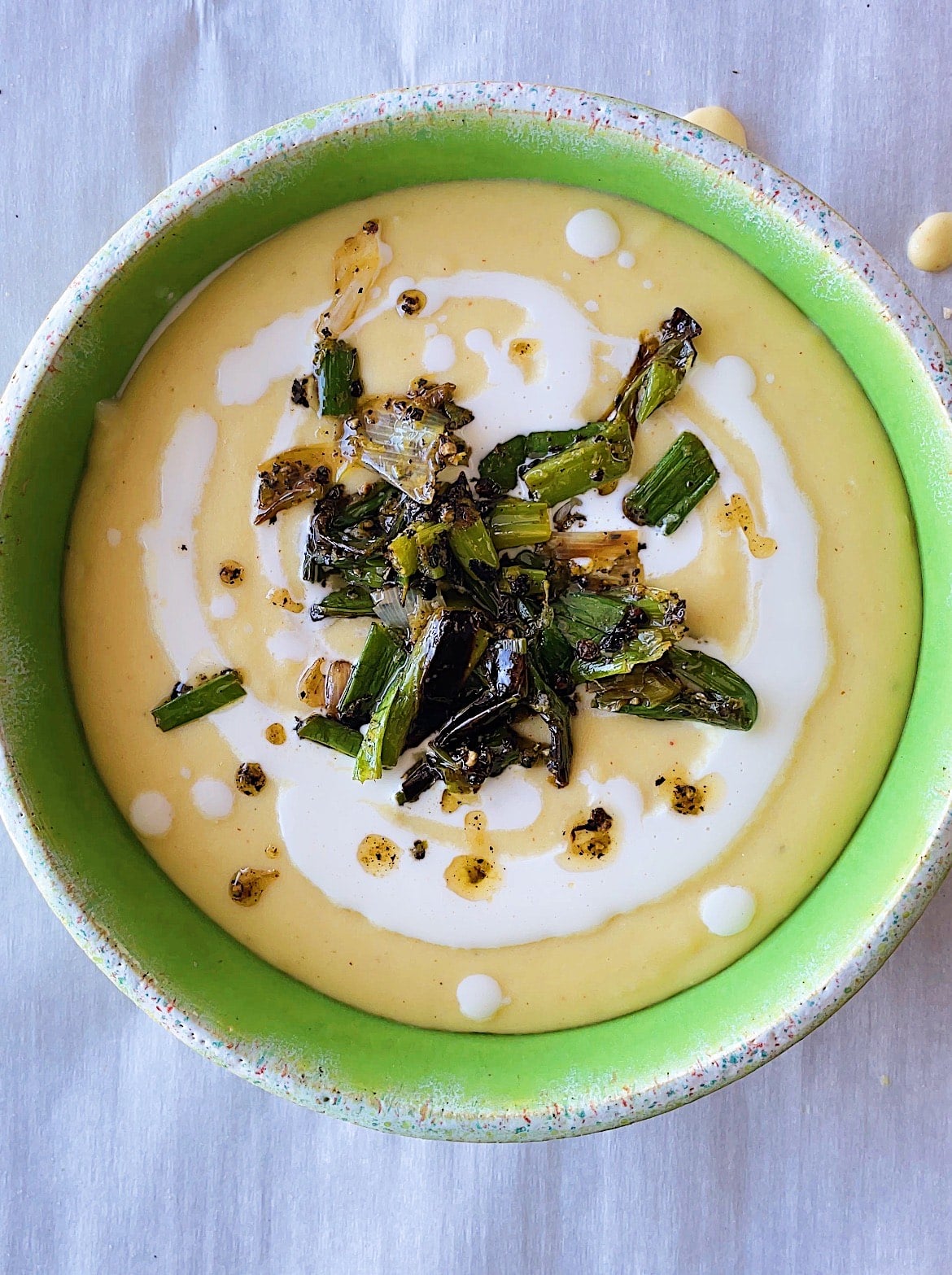 If you're looking for a comforting and filling dish, this recipe will satisfy your inner food cravings 🙂 This potato soup is super rich and creamy! With only a few ingredients this soup comes together quickly on the stovetop. It's topped with a savory and satisfying peppered scallions to perfectly compliment the creamy potato soup. If scallions arent available, feel free to customize toppings to your taste. Enjoy !
Creamy Potato Soup with Peppered Scallions
Servings: 4
Prep: 25 minutes
Cook: 30 minutes

Ingredients
Soup
2 tablespoons unsalted butter
2 shallots, finely chopped
3 garlic cloves, minced
1 tablespoon all-purpose flour
2 pounds russet potatoes (about 3-4 large ones), peeled and cubed
3 cups whole milk
3 cups vegetable stock or water
2 teaspoons kosher salt, plus more to taste
1 sprig fresh rosemary
3 sprigs fresh thyme
1/2 cup sharp white cheddar cheese, shredded
1/4 cup Parmesan cheese, shredded
1/4 teaspoon smoked paprika
1/2 teaspoon cayenne
Crème fraîche, sour cream, or Greek yogurt, for serving
Soup Topping
2 tablespoons extra-virgin olive oil
20 scallions (about 2 handfuls)
8 tablespoons (1 stick) unsalted butter
2 teaspoons lemon zest
1 1/2 tablespoons freshly squeezed lemon juice
Kosher salt, to taste
1 tablespoon freshly ground black pepper
Instructions
Make the soup: Melt the butter in a stockpot set over medium heat. Sauté the shallots until translucent, about 5 minutes. Add in the garlic and cook for 2 to 3 minutes, until fragrant. Sprinkle in the flour and cook, constantly stirring, for 2 to 3 minutes. Toss in the cubed potatoes and stir to combine with the flour and aromatics.
Add the whole milk, vegetable stock, salt, and herbs and simmer on medium-low heat for 25 to 30 minutes, or until the potatoes are cooked through and fork-tender.
While the soup is simmering, make the peppered scallions: On a plate or in a bowl, coat the scallions in the extra-virgin olive oil. Char the scallions on each side in a hot skillet set over medium-high heat, about 5 minutes total. Once charred, take the scallions off the heat, let cool, then roughly chop them. Toast the butter on medium heat in the skillet until browned and nutty, about 5 minutes. Return the chopped scallions back to the skillet and coat in the browned butter. Turn the heat down to low and add the lemon zest, lemon juice, and a pinch of salt to the pan. Sizzle for 2 more minutes. Turn the heat off and season with the black pepper.
Take the soup off the heat. Remove the herb stems and set aside about one quarter of the cooked potatoes. Sprinkle in the cheese, smoked paprika, cayenne, and more salt (to taste) to the soup. Blend the soup until smooth with an immersion blender. Add the reserved potatoes back into the blended soup to give it more texture.
Serve the soup in a bowl with a dollop of crème fraîche or sour cream on top, a pinch of cayenne (if you like a little extra heat), and a spoonful of the peppered scallion topping.