Easy Breakfast Bowl
Posted on: October 17, 2022. Updated on: July 11, 2023.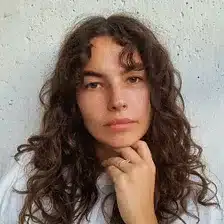 by Carolina Gelen
Jump to Recipe
A fun breakfast recipe made after challenging myself to clean the fridge after a trip away from home. I had some carrots, snap peas, a little bit of yogurt and some pita scraps. Put those all together to make a delicious, satiating breakfast bowl.
Easy Breakfast Bowl
Servings: 1
Prep: 20 minutes
Cook: 10 minutes

Ingredients
1 to 2 pitas, cut into triangles
2 teaspoons caraway seeds
1/4 teaspoon cayenne
1/2 medium carrot, thinly sliced
5 to 10 snap peas, sliced
1 teaspoon soy sauce
1 teaspoon lemon zest
2 teaspoons lemon juice
1/2 cup Greek yogurt
1 to 2 garlic cloves, grated
Kosher salt
Instructions
Heat the oven to 375°F (190°C).
Add the pita triangles to a baking sheet lined with parchment paper. Drizzle the pita with a few tablespoons of olive oil. Evenly sprinkle salt on top, add the caraway seeds and cayenne. Toss to combine. Roast for 7 to 10 minutes, until crunchy and golden brown.
Bring a small pot of water to a boil. Add the eggs. Set a 6 minute timer (for a runny yolk). After 6 minutes, remove the eggs and add them to a bowl of ice cold water. Peel the eggs to serve.
Microwave the carrot and snap peas for 1 minute to soften. Add the soy, a pinch of salt, lemon zest, lemon juice and toss to combine.
Combine the yogurt with a pinch of salt, and garlic. Mix to combine.
To serve, add the yogurt in a shallow bowl. Place the pita, carrot snap pea salad, and egg on top. Serve right away.