Eggnog Tres Leches Cake
Posted on: December 22, 2022. Updated on: July 1, 2023.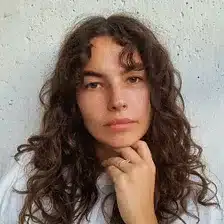 by Carolina Gelen
Jump to Recipe
This delicious, tender and moist eggnog tres leches cake is the perfect showstopper dessert to make for your next gathering or dinner party. While it looks impressive and has such a luxurious feel to it, this dessert couldn't be easier to make. The final result is a light, and fluffy cake soaked in boozy homemade eggnog topped with gently sweetened whipped cream and spices.
If you don't feel like making eggnog from scratch, a creamy store-bought one will do the job. If you're looking for a boozy flavor, add a few splashes of your favorite liquor to the store-bought eggnog.
If using store-bought eggnog, you're looking to use 4 cups or 1 liter of liquid in total to soak the cake. All you have to do is follow the instructions for making the sponge cake itself, soak it in your store-bought eggnog, chill it in the fridge and top it with whipped cream before serving. Follow instructions 1 to 7, then go straight to 12.
Now, there are lots of variations for eggnog you could buy, some are non-alcoholic, some are extra boozy. If your store-bought eggnog needs a little alcohol, add a splash of liquor to it. Remember, whatever you do make sure you have 4 cups of liquid in total.
If your store-bought eggnog is a little too strong, dilute it with whole milk or evaporated milk. Start with 1 cup of eggnog mixed with 1 cup of milk, then add more of each as needed until you get 4 cups of liquid in total.
Eggnog Tres Leches Cake
Servings: 12
Prep: 45min
Cook: 30min
Total: 1hr 15min

Ingredients
Cake
6 large eggs, separated
3/4 cup (150 g) granulated sugar
1/3 cup (80 g) whole milk
1 teaspoon vanilla extract
1 teaspoon freshly grated nutmeg, about half of a small nutmeg
1/4 teaspoon ground cinnamon
1/2 teaspoon or a small pinch of kosher salt
1 1/2 cups (235 g) all-purpose flour, plus 2 tablespoons for dusting
2 teaspoons (6 g) baking powder
2 tablespoons butter or any oil, for greasing
1 1/2 cups (375 g) heavy cream, chilled
1/4 cup (25 g) powdered sugar
Eggnog Tres Leches Mixture
4 egg yolks
1 teaspoon freshly ground nutmeg, about half of small nutmeg
1/4 teaspoon ground cinnamon
1 x 354 ml (12 fl oz) can evaporated milk
1 x 397 g (14 fl oz) can sweetened condensed milk
315 g (11 oz) whole milk, measured using a leftover can (see instructions for details)
50 g to 100 g (1/4 cup to 1/2 cup) liquor of choice, plus more as needed, such as bourbon, whiskey or spiced rum, optional
Instructions
Heat the oven to 350°F (175°C).
Grease a 9 x 13-inch (22 x 33-cm) baking pan with butter or oil. Add the 2 tablespoons of flour to the pan and shake to coat the bottom and sides of the pan. Set aside.
For the cake, separate the egg yolks and egg whites in two mixing bowls. Whip the egg whites to soft peaks using a mixer or a whisk. Gradually add half of the sugar (75 g) while constantly whipping. Whip to stiff peaks, until the egg whites are fluffy and hold their shape.
Add the remaining 75 g of sugar to the egg yolk bowl. Whip using a whisk or mixer until the mixture goes from deep yellow to a pale yellow, and until light and fluffy. Add the 1/2 teaspoon of salt, 1 teaspoon nutmeg, 1/4 teaspoon cinnamon, 1 teaspoon of vanilla extract, and 1/3 cup (80 g) whole milk. Gently mix to combine.
Sift 235 g or 1 1/2 cups of flour in a separate bowl. Add 2 teaspoons of baking powder and whisk the two until combined. Add this dry mixture to the yolks, and gently mix to combine. You should be left with a thick, paste-like batter. Add a dollop of egg whites and vigorously whisk to combine. No need to gently fold yet, we're looking to loosen the mixture first.
Next, add the remaining whipped egg whites to the egg yolk mixture in 2 to 3 batches, gently folding to combine, using a wooden spoon or spatula. Once the egg whites have been incorporated, gently add the batter to the baking pan.
Bake for 30 minutes, or until golden brown and dry on top, checking halfway through the baking process.
In the meantime, make the eggnog tres leches mixture: in a small saucepan over medium heat, add 1 teaspoon of nutmeg, 1/4 teaspoon of cinnamon, 1 teaspoon of vanilla extract and the can of evaporated milk. Bring the mixture to a simmer, then lower the heat to medium-low.
Whisk the 4 egg yolks in a heatproof bowl. Gently incorporate a spoonful of simmering hot spiced milk in the yolks, while vigorously stirring using a whisk. Repeat until the yolk mixture feels warm to the touch.
Add the tempered egg yolk mixture to the remaining spiced milk, back in the saucepan over medium low heat. Cook for 3 to 4 more minutes, or until the mixture starts to simmer gently. Remove off heat.
Pour the can of condensed milk in the saucepan, over the egg yolk mixture. Fill the empty can of condensed milk with whole milk, that should weigh 315 g (11 oz). Pour the whole milk in the saucepan. Whisk to combine, and there's your eggnog. If using alcohol, add a splash of alcohol in the eggnog and taste as you go. Since we're not cooking off the alcohol, it will add a strong boozey taste to our mixture, therefor start with little, taste as you go, and add more according to your preference, rather than following my measurements.
Run a knife around the cake to help it release from the edges of the pan. Poke the cake all over its surface using a fork or skewers to help it absorb the liquid. Gently pour all of the eggnog mixture all over the cake. Place it in the fridge and chill for at least an hour and a half before serving, preferably overnight.
Whip the heavy cream and powdered sugar together to stiff peaks. Spread the whipped cream all over the chilled cake. Grate more nutmeg on top, slice and serve.