Kumquat Basil Gin and Tonic
Posted on: August 2, 2020. Updated on: July 12, 2023.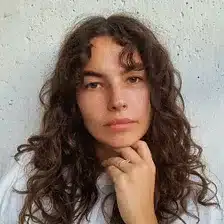 by Carolina Gelen
Jump to Recipe
[vc_row][vc_column][vc_column_text][/vc_column_text][/vc_column][/vc_row]
Kumquat Basil Gin and Tonic
Ingredients
3-4 kumquats
2-3 large basil leaves
1/4 teaspoon vanilla extract
2 oz dry gin
3-4 oz tonic water
1 teaspoon simple syrup (or any sweetener of choice – honey, silan, etc.)
ice
more kumquats and basil for garnishing (optional)
Instructions
Add the gin, sweetener, basil leaves and halved kumquats to a cocktail shaker or to a jar. Crush all the ingredients together using a muddler, then shake the mixture vigorously.
 Fill the serving glass half way through with ice. Strain the flavored gin in the glass and top it all off with some tonic water.
Garnish the drink with some thin slices of kumquat and more basil leaves.