Mini Apple Tarte Tatin Roses
Posted on: September 20, 2022. Updated on: July 12, 2023.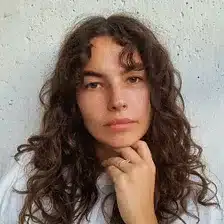 by Carolina Gelen
Jump to Recipe
I can't be the only one who sees a rose-shaped apple tart every time I log in to Pinterest, right? The presentation is cool, but the dessert never seemed very appealing to me. I decided to play around with the concept—what could I add to make it better? Custard? Frangipane? Both seemed like too much work and waiting around.
And then the idea finally hit me: tarte tatin! This French dessert traditionally uses a skillet, but I've riffed on it to use a muffin pan instead.
These individual apple roses are as delicious as they are pretty. The glossy caramel preserves the beautiful floral shape, while the apple slices become jammy and custardy. And you only need three ingredients to make them: store-bought puff pastry, apples, and sugar. If you're feeling frisky, serve with a scoop of vanilla ice cream or a big pour of heavy cream.
If you have leftovers, you can store them in an airtight container in the refrigerator overnight, then microwave for a quick, sweet treat in the morning.
Mini Apple Tarte Tatin Roses
Servings: 6
Prep: 20 minutes
Cook: 45 minutes

Ingredients
2 large apples (such as Pink Lady, Fuji, or Honeycrisp)
1 sheet frozen puff pastry, thawed overnight in the fridge
1 1/4 cups (225 g) granulated sugar
Instructions
Heat the oven to 400°F or 205°C. Line 6 cups of a standard 12-cup muffin tin with circles of parchment paper. Make sure you don't skip this step.
Bring a few cups of water to a boil, over the stove, or using an electric kettle.
Using a sharp knife or mandoline, thinly slice the apples around the core into half-moon slices 1 to 1½ millimeters thick. Soak the apples in boiled water for 3 to 5 minutes, until they become soft and bendable. Don't worry about them oxidizing—they'll brown anyway in the caramel.
Roll the pastry to 2 millimeters thick. Cut lengthwise into 6 strips. Store-bought puff pastry usually comes folded into thirds, so you can use those creases as a guide.
Arrange one-sixth of the apple slices on the top half of each strip, peel side up. Fold the pastry in half, over the apples, press down, leaving the rounded, unpeeled edges of the apple slices exposed at the top.
Roll up one apple-filled pastry strip, from one end, to the other, to form a rose. Cut the excess dough off if necessary and pinch the end of the dough strip to seal. Repeat with the remaining strips and set aside.
Add the sugar to a pan over medium-low heat. Allow the sugar to slowly melt in the pan, without any stirring it. Make sure to stand next to the pan, and watch the sugar, it'll take a while to start melting, but once it does, it can burn really easily. Cook undisturbed for about 10 minutes, lowering the heat as needed, until the sugar caramelizes to a deep amber. You can tilt the pan if needed for even cooking, but avoid stirring. This is the dry method of making caramel, if you prefer using the wet one, that will work just as well.
Pour 2 to 3 soup spoons of caramel into each parchment paper lined muffin well. Arrange the apple roses upside down in each well, the apples should be touching the caramel.
Bake for 25 to 30 minutes, until the puff pastry is cooked through—it should feel firm to the touch, with a light golden color.
Allow the roses to rest for 5 minutes before serving. Carefully lift each rose, and remove the parchment paper to reveal the jammy, apples.