Onion Bread
Posted on: January 20, 2023. Updated on: June 30, 2023.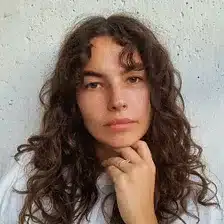 by Carolina Gelen
Jump to Recipe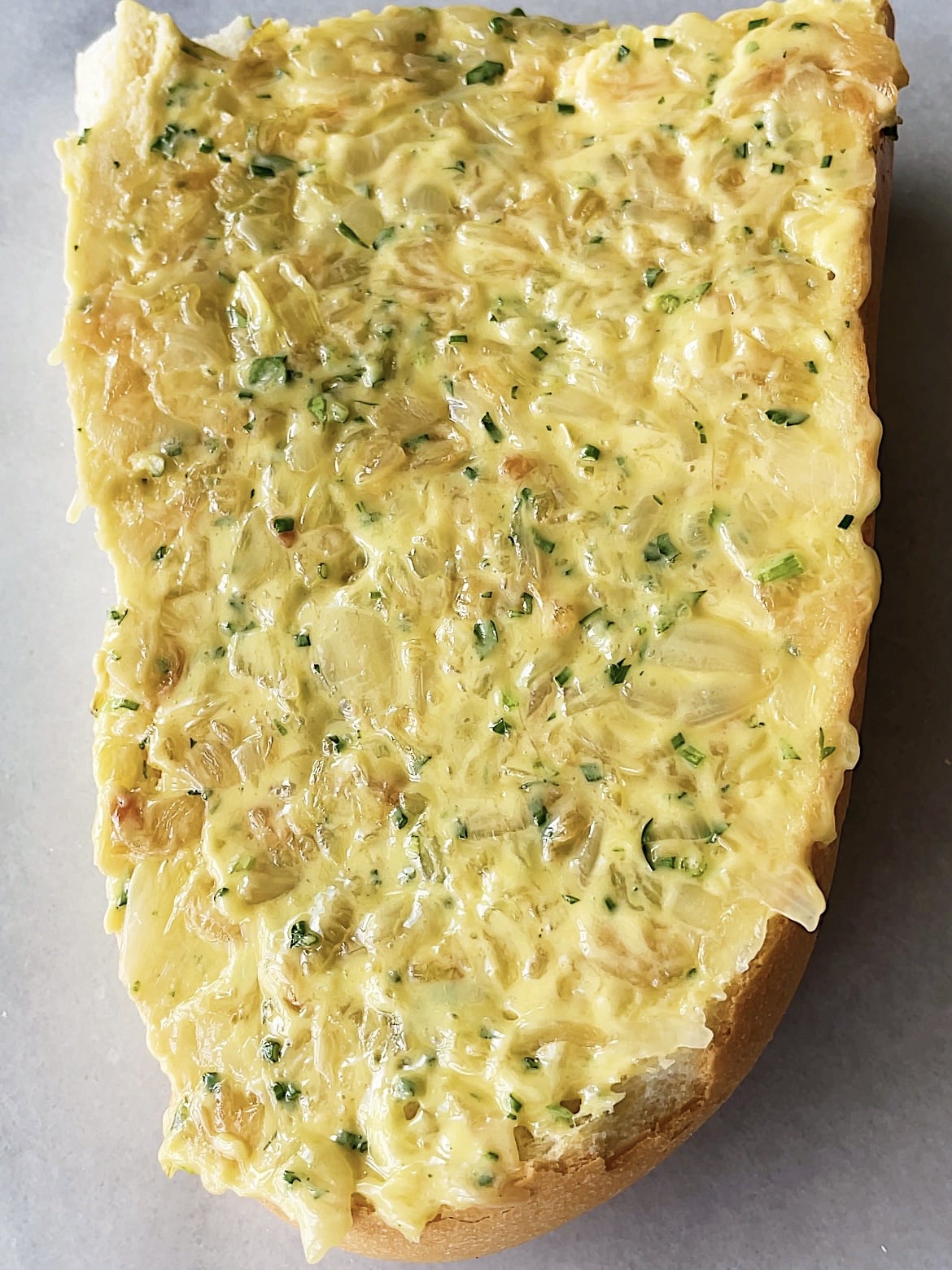 Garlic bread is amazing, but have you ever tried onion bread? I made this last year and posted it on my socials where it was a big hit so I decided to finally put the recipe on my website for you to enjoy. It's absolutely amazing, buttery, complex, slightly sweet and pairs so well with a sharp cheese, it's such a delicious appetizer.
When you add a cheese like parmesan or a strong sharp cheese like gruyere, Swiss or aged cheddar you get a pleasant nutty complex finish in every bite. This recipe is that it's very adaptable to your preference: you know how much butter or cheese you like on your bread so feel free to adjust the measurements as needed.
Onion Bread
Servings: 4 to 6
Prep: 10 min
Cook: 40 min
Total: 50 min

Ingredients
A 300 g loaf of bread
300 g yellow onions or shallots, about 1 large onion or 2 medium shallots
150 g (10 tablespoons) butter, softened
3 tablespoons finely chopped chives, optional
2 tablespoons finely chopped parsley
Oil for sautéeing
Parmesan cheese or Gruyère, grated for topping
Instructions
1. Add a glug of oil to a pan over medium heat. Add the onions to the pan and sauté for 8 to 12 minutes, stirring occasionally, until they turn soft and translucent.
2. Combine the onions, softened butter, salt, chives, if using, and parsley in a bowl.
3. Heat the oven to 350°F or 175°C.
4. Cut the loaf of bread in half, and evenly spread the onion butter on both sides.
5. Place the bread on a baking sheet and bake for 13 to 18 minutes, checking on it halfway through. The bread should look golden brown on top with slightly caramelized edges. Top with cheese, slice and serve.