Orangecello With Citrus Salt
Posted on: January 11, 2023. Updated on: June 30, 2023.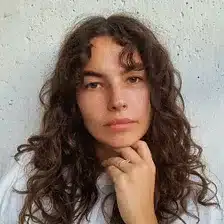 by Carolina Gelen
Jump to Recipe
Orangecello, also known as arancello, is a delicious and versatile Italian drink made from the zest of oranges and liqueur that is so easy to make at home. All you need is a few oranges, some alcohol, a bit of sugar, and patience.
With orangecello, you'll have a versatile ingredient that adds the perfect citrusy touch to any drink, dessert, or dish. It's perfect for sipping on its own after a hearty meal, making cocktails with such as margaritas, cosmos, or a spritz by mixing it with club soda. Additionally, orangello can be used to soak cakes, added to desserts or sweet spreads such as jam or marmelade, or used to glaze hearty meats. It's also a great dessert addition, splash it over sorbets, granitas, and other frozen desserts for a nice kick.
My favorite part about making it at home is that you can manage the sweetness according to your preference and play around with your favorite flavors, add some vanilla beans, spices, other citrus fruits, etc. If you ever hear me describe a dessert I like, it'll probably sound like "oh that, was perfect, it wasn't too sweet". I definitely have a sweet tooth, I'm just not a fan of obnoxiously sugary desserts. You'll notice I started the recipe with a mild sugar level and suggested you to make it your own and add more sweetness to your preference.
To contrast the sweetness of the drink, I made a fragrant citrus salt to coat the rim of the serving glass. Making citrus salt is a great way to use up most of your citrus and add the perfect bright feel to a dish.
The salt rim is not very traditional but I like it, and I think you will enjoy it as well.
When you finish making this you'll have the satisfaction of knowing you made all this from something you were going to discard or compost. Remember don't throw away orange peels and make some fun stuff!
You can dehydrate or slowly bake the leftover vodka-infused peels and blend them with sugar or salt for a sweet or savory citrusy spice.
Orangecello With Citrus Salt
Servings: 1 litre, or 4 cups
Prep: 15min, plus a few days for infusing
Cook: 5min
Total: 20min

Ingredients
Orangecello
5 medium oranges
750 ml vodka
1 cup sugar
1 1/3 cup water
Citrus Salt
1/4 cup flaky salt
1 medium orange
Instructions
Wash the oranges under warm water, gently scrubbing them with a soft sponge. Dry with a clean paper or kitchen towel.
Gently peel 5 oranges using a produce peeler, making sure you only peel the orange part of the rind, not the white one (the pith). Adding the pith will make your drink really bitter, avoid doing that at all costs. If you peeled some of the orange that came off with a little white pith on, scrape the pith off using a knife. For reference, the orange peel will weigh a total of 70 to 90 g.
Combine the vodka and orange peels in a pitcher or bottle. Cover and place it in a cool, dry place (fridge counts!) for at least 3 days, up to 30 days for a more well-developed flavor. Shake the bottle or pitcher occasionally to make sure everything is submerged.
After allowing the vodka to infuse, strain the drink in a separate bottle or pitcher.
Combine the sugar and water in a saucepan over medium heat. Simmer until the sugar has fully dissolved. Set aside to cool.
Once the sugar syrup got to room temperature, pour it in the infused vodka. Taste and make more syrup if needed.
For the citrus salt, add the flaky salt to a bowl. Zest the remaining orange over the salt. Rub the two together using your fingers, until fragrant.
Serve the orangecello in a chilled glass with a citrus salt rim.
You can dehydrate the remaining vodka-infused peels, blend them with sugar or salt for a sweet or savory citrusy spice.