Pantry Carbonara
Posted on: September 29, 2022. Updated on: July 11, 2023.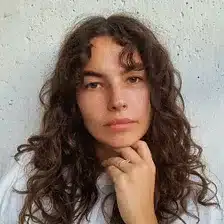 by Carolina Gelen
Jump to Recipe
A hearty, delicious and quick meal, perfect for when you've been postponing your grocery shopping trip for a little too long. I developed this recipe during one of those days, when, no matter where I looked, I couldn't find any fresh meat or vegetables in sight. I was lucky to find an old knob of cheese in the back of my fridge, and a few eggs, that's what inspired this modest, but somehow luxurious meal.
This not-so-traditional Carbonara recipe skips the Guanciale, and uses pantry staples like shallots, garlic, black peppercorns and chile flakes instead. This flavorful, fragrant base is paired with a silky, luscious egg yolk sauce that will make you forget your fridge is quite empty.
Pantry Carbonara
Servings: 1 to 2
Prep: 15 minutes
Cook: 10 minutes

Ingredients
100 g to 200 g pasta
1 shallot, thinly sliced
3 garlic cloves, minced
1/2 teaspoon chile flakes, plus more to taste
1/2 teaspoon black peppercorns, roughly crushed
A handful fresh parsley
3 egg yolks
30 to 40 g (1/4 cup) grated sharp cheese (like cheddar, Parmesan or Gruyère), plus more as needed
Extra-virgin olive oil
Kosher salt
Instructions
Bring a pot of water to a boil (for the pasta). Season the water with 2 teaspoons of salt. Add the pasta and cook for 4 minutes less than what the packaging calls for.
While the pasta is cooking, heat a glug (3 to 4 tablespoons) olive oil to a pan, over medium heat. Add the shallots, sauté for 2 to 3 minutes. Add the garlic, crushed peppercorns, chile flakes, and cook for 1 minute, until fragrant. Mix in the parsley and turn the heat off.
Combine the egg yolks and cheese in a separate bowl. Slowly incorporate two ladles of hot pasta water, while constantly whisking, to temper the eggs. Bringing the eggs to a closer temperature to the pasta will prevent the sauce from curdling.
Turn the heat back to medium-low on the spiced-garlic-shallot mixture. Add in the al dente cooked pasta, and a splash of pasta water. Stir using a wooden spoon or a pair of tongues. Pour in the tempered egg-cheese mixture, while constantly stirring. Toss the pasta in the egg sauce, and add more pasta water as needed. Cook for 2 more minutes, or until the sauce has visibly thickened, and got silky, smooth and light in color. The pasta water isn't as salty, so taste the sauce, and season with more salt as needed.
Serve right away.