Pineapple Basil Gin And Tonic
Posted on: August 23, 2020. Updated on: July 12, 2023.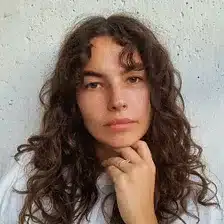 by Carolina Gelen
Jump to Recipe
[vc_row][vc_column][vc_column_text]
Perhaps my new favorite summer cocktail, just in time for the last 3 more days of summer lol!
[/vc_column_text][/vc_column][/vc_row]
Pineapple Basil Gin And Tonic
Ingredients
1/8 of a fresh pineapple, cubed (about a small handful)
4-6 basil leaves (plus more for garnishing)
juice of 1/4 of a lime (plus more for garnishing)
2 oz dry gin
4 oz tonic water
1 tablespoon sweetener of choice (optional)
ice
Instructions
Add the pineapple chunks, basil leaves, lime juice and gin to the serving glass.
Crush all the ingredients in the glass, using a cocktail muddler.
Fill the glass with ice and pour the tonic water on top of it all.
Garnish with some more basil and a slice of lime and serve!