Pommes Aligot
Posted on: November 10, 2022. Updated on: July 11, 2023.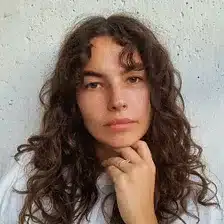 by Carolina Gelen
Jump to Recipe
Pommes Aligot are these cheesy mashed potatoes that will steal the show at any dinner. They're just as easy to make as regular mashed potatoes, but they have a bit more umf. Traditionally they're made with Tomme, which is pretty hard to get your hands on unless you're in France, hence my recipe uses raclette. They're flavorful, complex and have such a fun texture, your guests will love it. Enjoy!
Pommes Aligot
Servings: 4
Prep: 15 minutes
Cook: 20 minutes

Ingredients
350 g Russet potatoes, peeled and cubed into 2 cm cubes
2/3 cup heavy cream, plus more as needed
1/2 stick (56 g) butter
2 sprigs rosemary
3 sprigs thyme
3 garlic cloves, crushed
2 teaspoons whole peppercorns, optional
200 g freshly grated raclette cheese, plus more as needed
kosher salt
Instructions
Add the potatoes to a medium pot. Fill the pot with water. Add a big pinch of salt. Bring to a boil and simmer the potatoes for 10 to 18 minutes, or until fork tender.
In the meantime, add the butter, heavy cream, garlic, thyme, rosemary and peppercorns to a small saucepan. Simmer for 2 to 3 minutes, then set aside. Strain the butter and heavy cream in a separate container and discard the herbs, peppercorns and garlic.
In the same pot the potatoes have been cooking in, crush the potatoes using a potato ricer (preferably) or a potato masher until smooth. Place the pan over medium heat. Slowly mix in the heavy cream using a wooden spoon, in 3 to 4 batches.
Add the cheese, then turn the heat to medium low. Stir until all cheese is melted and the potatoes become silky and gooey. If not gooey enough, add more cheese to the potatoes. If too thick, add a splash more of heavy cream to loosen the mashed potatoes.
Season with more salt to taste and serve right away.
Store in the fridge up to a 5 to 6 days, and heat the potatoes on the stove before serving.