Pretzel Bites
Posted on: August 14, 2020. Updated on: July 12, 2023.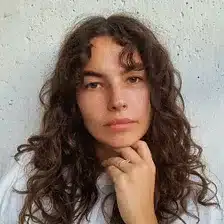 by Carolina Gelen
Jump to Recipe
[vc_row][vc_column][vc_column_text]
These little buns could not be more addictive! They are the perfect thing to serve at a party along side a selection of dips. You can shape them round or keep the pretzel bites in a rustic shape!
[/vc_column_text][/vc_column][/vc_row]
Pretzel Bites
Ingredients
GRAMS
25 grams fresh yeast or 7-10 grams active dry or instant yeast
240-250 grams lukewarm water
500 grams flour (all purpose or bread flour)
8 grams salt, plus more for sprinkling on top
2 tablespoons baking soda
water for boiling
CUPS
1 tablespoon active dry or instant dry yeast
1 1/3 cup lukewarm water
3 1/3 cups flour (all purpose or bread flour)
1 1/2 teaspoon salt, plus more for sprinkling on top
2 tablespoons of baking soda
water for boiling
Instructions
In a bowl combine 240 grams (1 1/3 cups) lukewarm water and 25 grams fresh yeast (1 tablespoon or 7 grams dry or instant yeast) together and mix and let the mixture sit for 5-10 minutes to make sure the yeast is still active (it should get slightly foamy after a few minutes).
Next, once the yeast has dissolved, add 500 grams (3 1/3 cups) of flour and 8 grams (1 1/2 teaspoons) salt to the mixture and roughly mix until combine. Next, empty the bowl (unless you are using a stand mixer) onto your working surface, because it's time to knead some dough!
Knead the mixture until it becomes a smooth and elastic ball of dough. Check the photos down below to see what it should look like after kneading. If it feels too sticky, feel free to dust some flour on top, or, if it feels too dry, add a tablespoon of water at a time, this aspect will depend on the temperature you are working at, humidity and that kind of stuff.
Add the ball of dough in a lightly greased or floured bowl, cover it and let it proof at room temperature (or overnight) until doubled in size. Mine usually takes one hour and a half, but it really depends on the temperature of where you are at.
Once the dough has doubled in size, it's time to take it out of the bowl and drop it onto our working surface. Divide the dough into small, bite size pieces and roll them each into a ball (this is optional, you can keep the rough shape you cut them in). You should think of dividing the dough into 25 to 35 pieces.
Preheat the oven at 230-250°C or 480°F.
Next, bring 4 cups of water to a boil, in a deep pot and add 2 tablespoons of baking soda to it.
While the water is simmering, add 7-10 balls of dough at a time and let them boil for 30 to 60 seconds. After than, take them out and place them onto your baking tin.
Brush some more of the water on top of the buns (optional). Cut the top of each piece of dough using a pair of scissors or a sharp knife, as show in the photo. Sprinkle some flakey salt on them and pop the tin in the oven.
Bake the pretzel bites for 15-20 minutes, or until golden brown. If you divided them in 30-40 pieces, they will need less time, because the bites are smaller. If you divided them in 15-20 pieces, they will need more time in the oven, due to the fact that they are larger. Keep an eye on them, check on them from time to time!