Scallion Pancakes
Posted on: October 14, 2022. Updated on: July 11, 2023.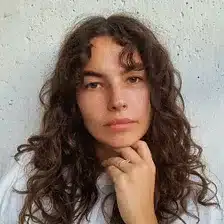 by Carolina Gelen
Jump to Recipe
Charring vegetables is a fun way to achieve two different flavor profiles with one single ingredient: you have the fresh, crisp veggie taste accompanied by a deep, pleasantly bitter undertone.
It might no longer be scallion season for most, but it's always a great time to make these Chinese scallion pancakes. They're a great savory dish, chewy, tasty, and so easy to make! You can eat them as appetizers, feast on a whole batch for dinner alone, or try them with soy, ginger, or sour cream.
Scallion Pancakes
Servings: 4 to 6
Prep: 20 minutes
Cook: 40 minutes

Ingredients
3 1/4 cups all purpose flour, plus more for dusting
1 tablespoon sesame oil
1 1/2 cups warm water
4 bunches of scallions, or 25-35 medium scallions
Neutral oil for frying and brushing, I used avocado oil
Instructions
Mix the flour, salt, warm water and oil until you have a shaggy dough.
Knead for 2-3 minutes, until the dough looks smooth. Sprinkle flour or oil on the work surface as needed.
Place the dough in a bowl, cover with a towel and set aside.
Char the scallions: working in 2-3 batches, add the scallions in a cast iron skillet on medium heat. Drizzle oil on top and press them down with a grill press or another skillet and cook, untouched for 4-5 minutes. Flip and repeat this previous step. You should see a dark brown caramelization on each side.
Chop the scallions and season them with salt.
Divide the dough in 12 to 14 pieces. Form each piece into a sphere. Roll each piece of dough as thin as possible, until almost see through. Brush 1-2 tablespoons neutral oil on top. Evenly spread 2 tablespoons of chopped scallions over the dough. Roll it into a log, then form it into a bun, as seen in the video.
Repeat this step with the remaining dough.
Flatten each bun using your oiled hands, fry for 2 minutes each side, over medium-high heat heat, until golden brown. Serve with sauce on the side.