Smoked Cinnamon Whiskey Apple Cocktail
Posted on: November 16, 2022. Updated on: July 11, 2023.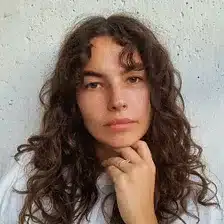 by Carolina Gelen
Jump to Recipe
When the weather cools down, I need a comforting drink to warm me from within. You're looking at one of my favorite seasonal cocktails. It's easy to make and uses minimal ingredients but is so complex and rich in flavor! Oh, and it takes only a few minutes to make. Also, if alcohol isn't your vibe just skip the whiskey and add some seltzer!
Smoked Cinnamon Whiskey Apple Cocktail
Servings: 1
Prep: 5 minutes
Cook: 5 minutes
Total: 10 minutes

Ingredients
1 cinnamon stick
4oz fresh apple juice
1oz whiskey
freshly cracked black pepper
1 apple slice
Instructions
Light up the cinnamon stick and place service glass over it. Let it smoke for 2 to 4 minutes.
Mix the apple juice, whiskey, freshly cracked black pepper and crushed ice in the glass.
Garnish with an apple slice and smoking cinnamon stick.