Spiced Beans and Cheesy Egg Breakfast
Posted on: October 6, 2022. Updated on: July 11, 2023.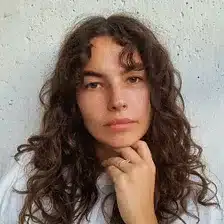 by Carolina Gelen
Jump to Recipe
The cold season is slowly approaching, so this comforting, warming breakfast bowl is here to keep you cozy. Simmer the canned beans in spices you find in your pantry, anything from paprika, to black pepper, or dried herbs. In the meantime, cook the eggs to your preference, then cover with any melting cheese of choice: mozzarella, cheddar, provolone, etc. Put them all together in a bowl, and enjoy this cheesy, comforting breakfast.
Spiced Beans and Cheesy Egg Breakfast
Servings: 2
Prep: 5 minutes
Cook: 10 minutes

Ingredients
1 medium shallot, finely chopped
2 to 3 garlic cloves, grated or minced
1/4 teaspoon cayenne pepper, optional
1/4 teaspoon ground turmeric
1/2 teaspoon smoked paprika
1/2 teaspoon cumin seeds
1/2 madras curry powder, optional
1 tablespoon tomato paste
1 x 15.5 oz (439 g) can of beans, such as chickpeas or cannellini, drained and rinsed
1/2 to 1 cup water
2 to 4 eggs
A handful of grated cheese, such as mozzarella, cheddar, etc.
Extra-virgin olive oil
Kosher salt
Instructions
Heat a glug of olive oil to a medium saucepan over medium heat. Add the shallot, and sauté for 2 minutes. Add the spices, and tomato paste and cook for 2 minutes. Add the garlic, cook for 1 minute. Toss in the beans, 1/2 cup water and simmer for 5 minutes, or until the mixture looks saucy. Season with salt to taste.
In the meantime, cook the eggs to preference in a separate pan. Season with salt and cover with a handful of grated cheese. Add a splash of water to the pan and cover with a lid until the cheese is completely melted.
Add the beans and cheesy eggs to a serving bowl. Serve right away.