The Best Balsamic Vinaigrette
Posted on: October 19, 2022. Updated on: July 11, 2023.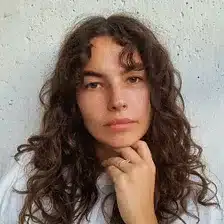 by Carolina Gelen
Jump to Recipe
This week the Internet was eager to find Olivia Wilde's salad dressing recipe. It took a few days, and she delivered. Supposedly, the salad dressing everyone has been so excited to try only requires three ingredients: mustard, red wine vinegar and olive oil. Sounds a little incomplete if you ask me, so I decided to share a better recipe: my go-to balsamic vinaigrette. This dressing lives in my fridge, I use it on salads, I use it as a marinade or a dip for fresh bread. Yes, it really is that good!  It will leave you coming back for more and giving a cold shoulder to the store bought ones.
The Best Balsamic Vinaigrette
Servings: 8 to 12
Prep: 5 minutes

Ingredients
1 shallot, chopped
1 garlic clove
1/2 cup balsamic vinegar
2 to 3 tablespoons honey, maple syrup or sugar, plus more to taste
1 tablespoon Dijon mustard
2/3 cup extra-virgin olive oil
A pinch of kosher salt, about 1 teaspoon
Instructions
Add the shallot, garlic, balsamic vinegar, honey or sugar, Dijon mustard, and salt to a blender. Blend until smooth. While blending, slowly stream in the olive oil to emulsify. Taste and adjust to taste. This keeps in the fridge for up to 2 weeks.