Cheese Dip
Posted on: August 14, 2020. Updated on: July 12, 2023.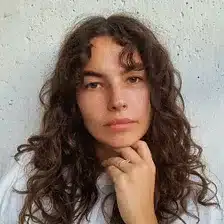 by Carolina Gelen
Jump to Recipe
[vc_row][vc_column][vc_column_text]
A perfect cheese dip to serve with your freshly made pretzel bites. Click here for the recipe: PRETZEL BITES RECIPE .
[/vc_column_text][/vc_column][/vc_row]
Cheese Dip
Ingredients
50 grams (1/2 cup) sharp cheddar cheese
50 grams (1/2 cup) low moisture mozzarella cheese
1 tablespoon flour
1 tablespoon butter
1 2/3 cups whole milk
1/2 teaspoon of salt
spices of choice: paprika, garlic powder, onion powder, mustard powder, fenugreek, etc, 1/4 to 1/2 teaspoon of each.
Instructions
In a saucepan on medium high heat, combine 1 tablespoon of butter and 1 tablespoon of flour and mix them until combined. Cook the mixture for 1-2 minutes.
Next slowly add the milk, a little bit at a time. Add a little bit of milk, mix, then add some more, mix, and so on and so forth until you have added all the milk. If there are any clumps, no worries, you can strain the sauce.
 Next, once all the milk has been added to the pan, add all the cheese and let it fully melt in there, while constantly mixing the sauce.
 Add all the spices of your choice, 1/2 teaspoon at a time and let the sauce boil for 1-2 minutes. If you find the sauce too thick, feel free to add more milk and if you find it too loose, cook it down some more. You can store this in the fridge and reheat it when it is time to serve!