Chocolate Nutella Crepes
Posted on: December 4, 2022. Updated on: July 11, 2023.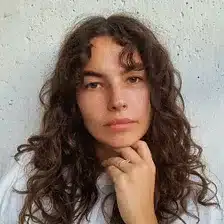 by Carolina Gelen
Jump to Recipe
These crepês make the perfect sweet and decadent breakfast or brunch treat for chocolate lovers. The recipe uses homemade Nutella for the filling, which is so easy to make: roast the hazelnuts, peel their skin off, then blend with chocolate and sweetener of choice until it turns into smooth butter. This homemade hazelnut spread hardens at room temperature, so don't hesitate to warm it up right before serving. I like serving these crêpes with ice cream and raspberries on top.
Chocolate Nutella Crepes
Servings: 1 quart Nutella and 10 6-inch crêpes
Prep: 20 minutes
Cook: 30 minutes
Total: 50 minutes

Ingredients
Homemade Nutella
3 cups (450 g or 1 pound) raw hazelnuts
200 g 70% to 85% dark chocolate
1/2 cup to 1 cup sugar, to taste
1 teaspoon kosher salt
Crêpes
2 eggs
2 tablespoons any oil
3 tablespoons sugar
1 cup whole milk
1 cup all-purpose flour
1/2 teaspoon kosher salt
Instructions
Heat the oven to 350°F (175°C).
Add the hazelnuts to a rimmed baking sheet. Roast for 15 to 17 minutes, checking on them halfway through. If the start smoking or cooking to fast, remove from the oven. Allow the hazelnuts to cool for 10 to 15 minutes.
Toss the hazelnuts on a clean kitchen towel. Wrap and twist the towel around the hazelnuts and massage them using your hands to get rid of most of the skins.
Add the hazelnuts to a colander or sieve and shake off the hazelnut skins.
Add the roasted hazelnuts to a food processor. Blend until the hazelnuts turn into butter, scraping the sides of the food processor bowl using a spatula.
Once the hazelnuts turned into hazelnut butter, add the salt, chocolate and 1/2 cup of sugar. Blend everything until smooth. Taste, and add more sugar as needed.
For the crêpes, combine the eggs, milk, salt, sugar, and oil in a bowl. Sift in the flour and whisk to combine.
Place a non-stick skillet over medium heat. Add a ladle of batter, slowly swirling it around the pan. After a minute, lift up the crêpe using a spatula or your hands: if it's cooked and spotty, flip the crêpe, otherwise, give it another minute. Cook for another minute on the other side. Stack the crêpes on a serving platter as you cook them.
Spread the chocolate hazelnut butter spread on each crêpe, the roll or fold to serve. Add ice cream and raspberries on the side, to preference.