Heirloom Tomato Salad
Posted on: July 27, 2020. Updated on: July 12, 2023.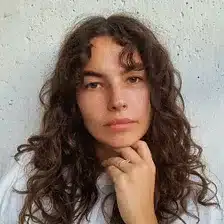 by Carolina Gelen
Jump to Recipe
[vc_row][vc_column][vc_column_text]
Now that the tomato season is here, it's time to enjoy them at their fullest! With just a few basic ingredients we can enhance the flavor of these summer gems and take heirloom tomatoes to the next level.
[/vc_column_text][/vc_column][/vc_row]
Heirloom Tomato Salad
Ingredients
5 large heirloom tomatoes (about 1 kg or 2 pounds)
the juice of half of a lemon
the zest of one lemon
two cloves of garlic
1 tablespoon of honey (or maple syrup)
a handful of basil leaves
3-5 sprigs of fresh rosemary
extra-virgin olive oil
freshly cracked black pepper
salt
Instructions
Wash the tomatoes, slice them and arrange them onto a platter.
 Mince the garlic cloves and sprinkle them on top of the tomatoes.
 Zest one whole lemon and juice half of it right on top of the tomatoes.
 Drizzle the honey or maple syrup on the tomatoes.
 Sprinkle lots of salt and freshly cracked black pepper on the tomatoes.
 Sprinkle all the basil and rosemary leaves on the platter.
 Drizzle a hefty amount of olive oil right on top of the tomatoes and serve!