Pumpkin Butter
Posted on: September 25, 2020. Updated on: July 12, 2023.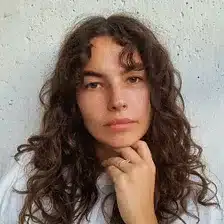 by Carolina Gelen
Jump to Recipe
[vc_row][vc_column][vc_column_text]
PUMPKIN BUTTER , your new favorite fall recipe. Spread this pumpkin butter on a piece of toast, have it with some pancakes, top your ice cream with it, have it on a piece of cake, the options are endless!
[/vc_column_text][/vc_column][/vc_row]
Pumpkin Butter
Ingredients
250-300 grams roasted pumpkin (any type of sweet squash works: Cinderella or sweet pumpkin, butternut squash, etc.)
the juice of 1/2 lemon
1 teaspoon vanilla extract
1/4 cup honey (60 grams), can be substituted with sugar
1/4 teaspoon ground ginger
1/4 teaspoon freshly ground nutmeg
1 teaspoon freshly ground cinnamon
1/8 teaspoon ground cloves
2 tablespoons granulated sugar
1/2 teaspoon salt
Instructions
You can adjust the sweetness of the butter depending on the sweetness of the pumpkin you're working with!
Purée the roasted pumpkin, add it to a pot, then add all the ingredients to the pot.
Cook the mixture down, for 2-5 minutes, or until all the water has evaporated. The butter will go from a bright orange color to a light brown.
Store the mixture in an airtight container, in the fridge, for up to 2-3 weeks.